Single Room COMFORT
With roof terrace
Modern room
With a spectacular view over the city
Perfect for solo travelers: our Single Room Comfort offers modern furnishing, comfort, and access to a spacious roof terrace. From here you can enjoy a spectacular view of the Pied Piper's town nestled into the valley, the Weser River, and the nature surrounding the Klüt Hotel.
You can book the single room comfort from 120 € per night.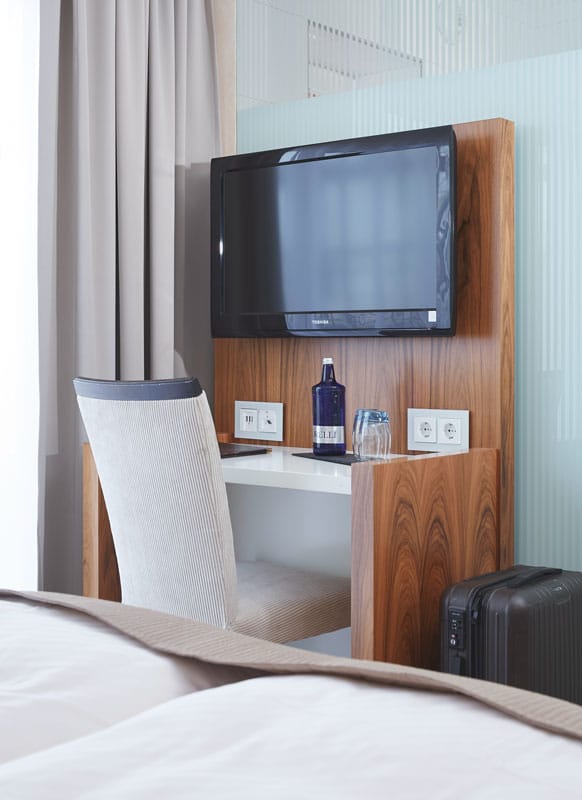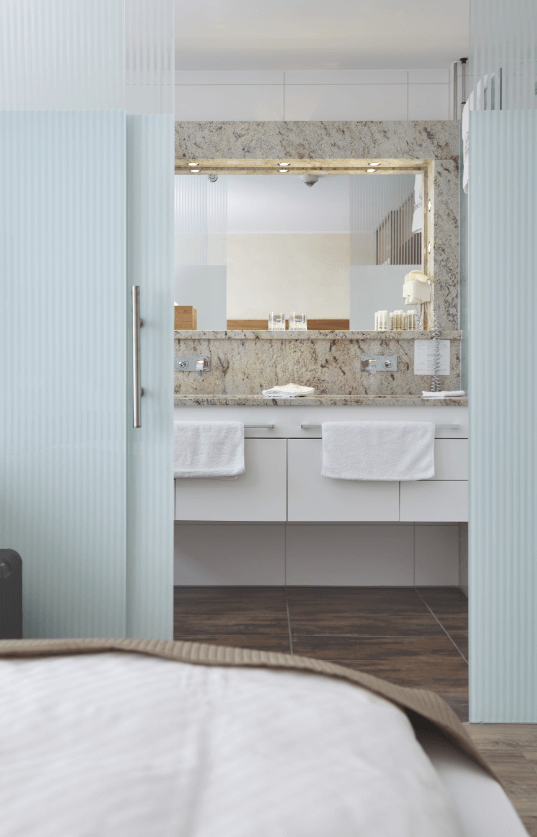 ROOM ESSENTIALS & INDIVIDUAL FEATURES
Single Room Comfort amenities:
Experience
The natural beauty of the Weser­bergland
As one of the most popular vacation regions in Germany, the Weserbergland has a lot to offer for those who love nature and seek adventures. In Hamelin and the surrounding towns and communities, countless leisure activities and beautiful sights are waiting to be discovered by you.