DELUXE SUITE
with roof terrace
Luxurious Suite with first-class amenities for up to 5 guests
Equipped with an open fireplace, a modern sound system and two bathrooms, the two-room suite offers pure luxury. Up to five guests enjoy their stay in our state-of-the-art suite.
You can book the suite from 270 € per night.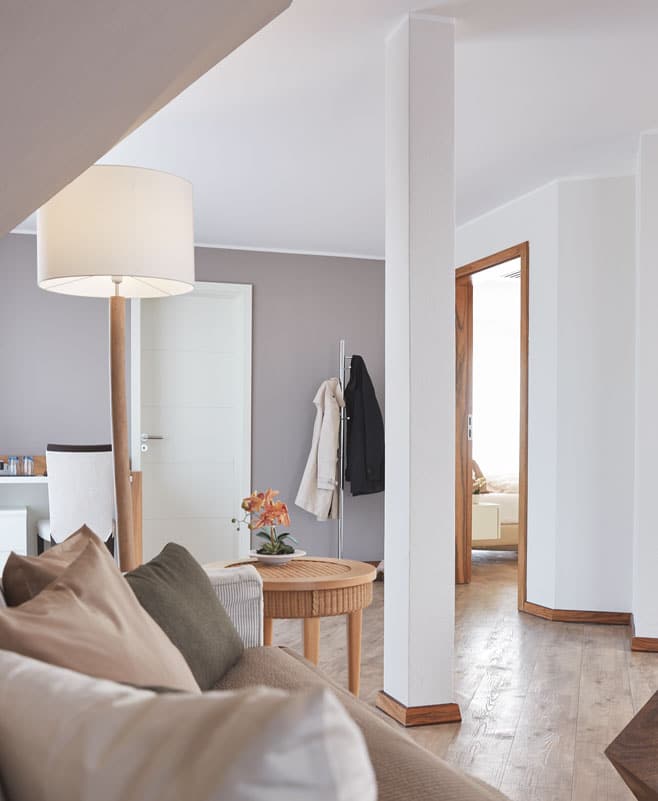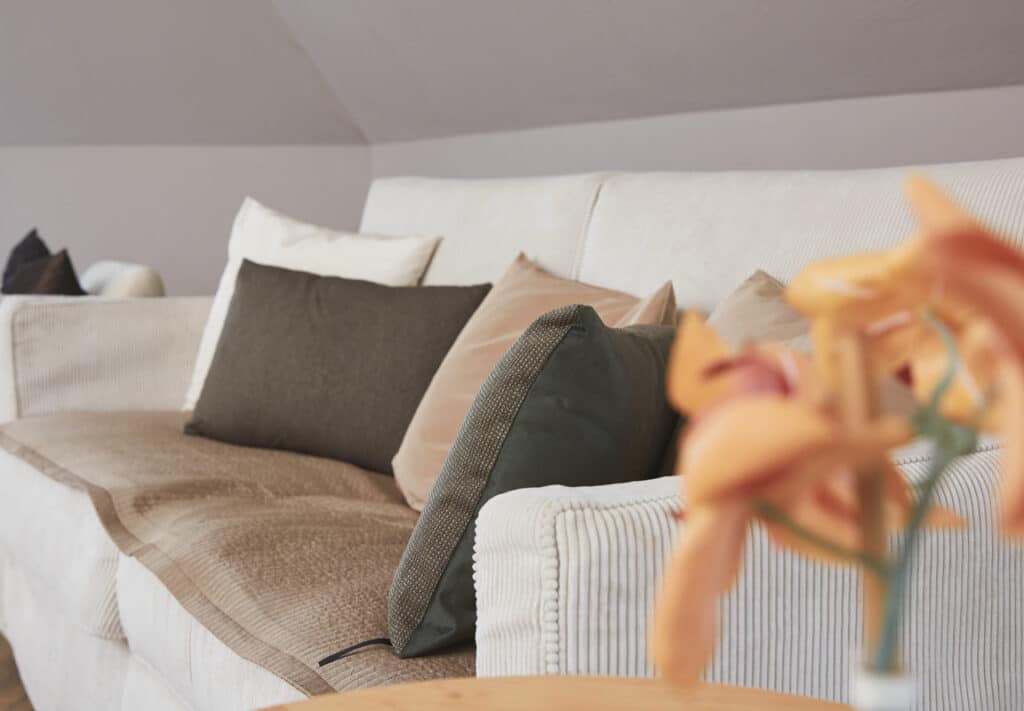 ROOM ESSENTIALS & INDIVIDUAL FEATURES
Deluxe Suite amenities: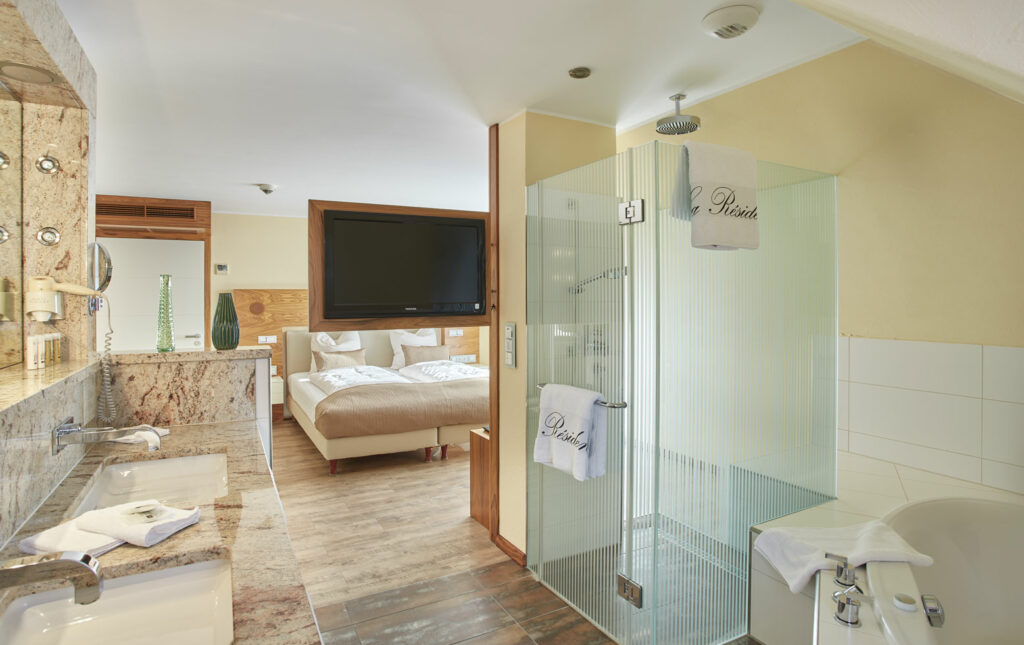 DELUXE SUITE with roof terrace and spectacular panoramic view
The roof terrace of this exclusive suite reveals the most beautiful panorama that the city of the Pied Piper has to offer. On the summit of Hamelin's local mountain, you can view the picturesque old town and the gentle course of the Weser from a height of 260 meters.
Experience the natural beauty of the Weser­bergland
As one of the most popular vacation regions in Germany, the Weserbergland has a lot to offer for those who love nature and seek adventures. In Hamelin and the surrounding towns and communities, countless leisure activities and beautiful sights are waiting to be discovered by you.